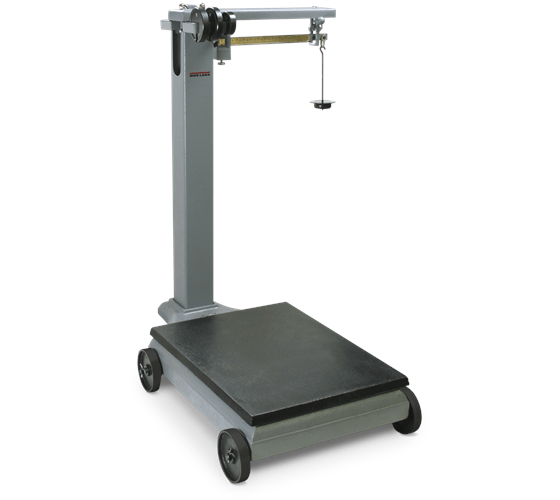 RL1200 Mechanical Portable Beam Scale
Portable beam scales are well known for time-tested reliability and performance, and Rice Lake's RL1200 Series is designed to complement these demands. For agriculture, warehousing, or general industrial weighing, these cost-effective, cast-iron designs deliver the ultimate in portability and durability.
Well suited to intrinsically safe applications or areas without access to electricity, this all-mechanical design is available in either metric or avoirdupois (lb). The avoirdupois model offers a capacity of 1,000 pounds and is also NTEP Certified, making it suitable for a wide range of commercial and Legal for Trade applications.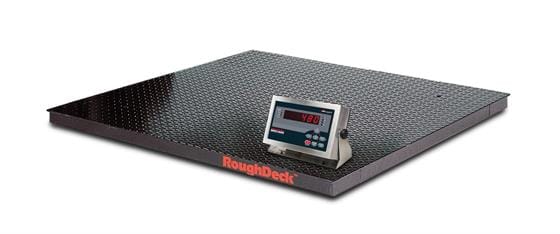 RoughDeck® Rough-n-Ready Floor Scale System
The RoughDeck® Rough-n-Ready System is a complete floor scale and indicator package. Match the durable design of our 4 x 4-foot RoughDeck floor scale with one of five quality Rice Lake indicators. Each scale and indicator arrives factory calibrated for quick setup. Calibrate and seal the scale for an NTEP Certified system. Mount the indicator remotely or use an optional floor stand. The RoughDeck Rough-n-Ready package is available in 5,000 or 10,000 lb capacities.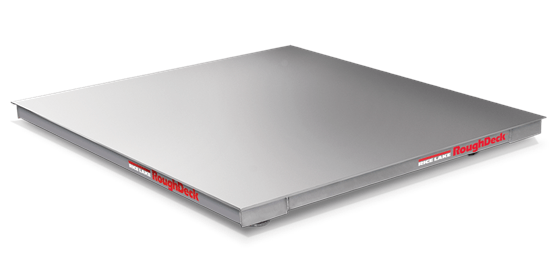 RoughDeck® HE Hostile Environment Floor Scale
The RoughDeck HE is a hostile environment, stainless steel floor scale designed specifically for corrosion resistance and long life in demanding washdown applications. Design features include a six-inch, 304 stainless steel channel frame and smooth top plate. The RoughDeck HE comes standard with four stainless steel, IP67 welded-seal, shear beam load cells, four stainless steel support feet, a stainless steel NEMA Type 4X TuffSeal summing junction box and EL147HE hostile environment load cell cable.
The stainless steel channel frame provides added protection by enclosing load cell cable and load cells, yet provides easy access for installation and service. The NEMA Type 4X summing TuffSeal junction box can be remotely mounted up to ten feet from the scale, keeping sensitive electronic connections away from moisture and chemicals.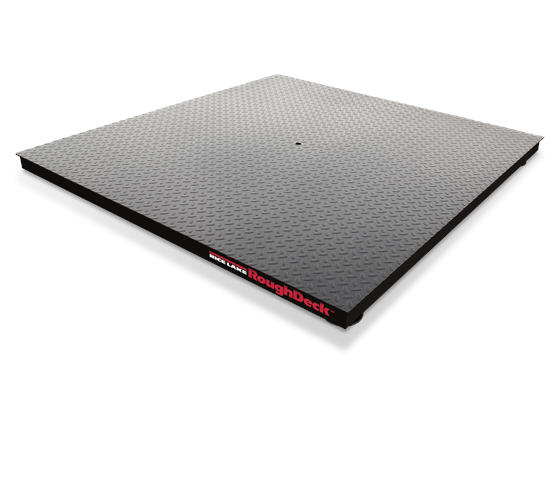 The RoughDeck HP's best-in-class features are enhanced to deliver more reliability and higher performance than ever before. Available in 1,000 to 10,000 pound capacities, the RoughDeck HP is the industry leader for precision weighing in Legal for Trade applications.
The RoughDeck HP's NEMA Type 4X aluminum TuffSeal junction box is protected from forks and industrial abuse by a six-inch structural steel channel frame and diamond treadplate safety deck. The junction box is also mounted as a handy slide-out tray that eases setup and service access. Cables include sturdy cord grips or a quick disconnect for added convenience. In addition, all load cell cables are enclosed in conduit, alleviating danger of rough handling. All load cells are recessed within the channel for protection on all sides, while maintaining easy access for leveling.