During 2008, Siouxland Scale Service installed a new truck scale at ADM ANI in Le Mars, Iowa. This involved tearing out the old scale and replacing the supports and the pit wall coping before installing a new 69-foot truck scale. Due to our business, we can't shut down for a long period of time, so Siouxland Scale Service worked with us by completing most of the work was done during the weekend, with business back to normal on Monday morning. The project came in right on the quoted price and the workers were all very professional and safety conscious.
I really appreciate the quality of work done and the service we received from Siouxland Scale Service.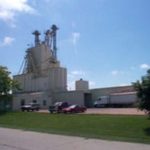 In 2008 we purchased a Fairbanks Pit-type Truck Scale from Siouxland Scale Service for one of our locations which has a throughput of roughly 2.7 million bushels of corn and 1 million bushels of soybeans per year. With such a high volume of heavy truck traffic we needed a scale that would stand up to the rigors we place on it. The choice was obvious and ironically enough we still use the "Old" Fairbanks Pit-type Truck Scale for outbound traffic that was installed in 1985.
From project planning, thought installation, and onto scale testing, the entire process was executed professionally, timely, as planned, and within budget. My experience working with Siouxland Scale Service has been nothing short of exceptional.
We had a very good experience with Siouxland Scale Service and Gary Hanna. Westway Terminals had a particularly difficult scenario, with some complex issues. Gary was very clear in his presentation of providing a solution… the options that he put together made sense and were within budget. Steel prices were quite volatile at the time that we were considering the project, and Gary pointed out that because of market volatility, prices might have to be adjusted. I appreciated his candor, instead of getting the project with an escalated the price to reflect market volatility. The project came in ahead of schedule, under budget, and Siouxland Scale Service was very helpful when it came time to train our personnel. The scale has worked flawlessly, and we feel confident that our weights are very accurate. We scale thousands of trucks annually, and accuracy is tops on the priority list.
Their years of experience show, and I would recommend their products and services to anyone.